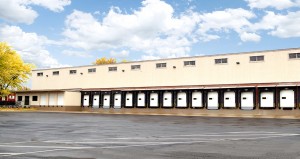 One of the nation's largest and fastest-growing suppliers of dancewear is expanding its distribution operation in Mericle Commercial Real Estate Services' Cross Valley West Professional Building located at 180 Welles Street in Forty Fort, Luzerne County.
Discount Dance Supply is expanding from 79,685 square feet to 189,357 square feet to accommodate the company's growth on the east coast.
The company employs 90 workers in the building and expects to hire an additional 20 employees due to the expansion.
Discount Dance Supply expects the expansion to grow its market share, provide better service to its customers, and increase sales.
Discount Dance Supply was formed in 1973 as Hill's Capezio Dance Shop to serve all the dancewear needs of Orange County, California. Ted and Linda Hill purchased a small store in Orange's Town and Country shopping center, and their store prospered over the years to become one of the largest Capezio dealers in California. In 1992, after opening additional stores in Southern California, the company opened its mail order division to provide dancewear nationwide under the name Discount Dance Supply. Today, Discount Dance Supply is the largest supplier of dancewear in the country.
The company's e-commerce division generates thousands of daily shipments to customers around the globe. Brian Hill, the founder's son and CEO said the company is excited to be expanding its distribution in Forty Fort and believes this expansion, "gives us a strategic business advantage in the dancewear industry."
Mericle Vice President Jim Hilsher coordinated the project. He said the Discount Dance Supply project is the latest example of the growth of E-Commerce fulfillment in Northeastern Pennsylvania. He said 18 of the top E-commerce companies have fulfillment centers in the region including Neiman Marcus, J.P. Boden, Amazon.com, American Eagle Outfitters, CVS Caremark, BabyAge.com, and Webgistix/Rakuten.
"With the evolution of online retailing and the push for ever-shorter delivery windows, E-commerce companies are seeking areas where they can establish strategically located and cost-efficient fulfillment operations," Hilsher said. "Northeastern Pennsylvania fits that bill."
Hilsher said the region's combination of immediate interstate access, close proximity to the east coast's consumption zones, availability of overnight delivery companies, affordable business costs, a great workforce, and an ample supply of industrial space and sites, are combining to draw E-commerce companies.
For more information, visit www.discountdance.com and www.mericle.com.