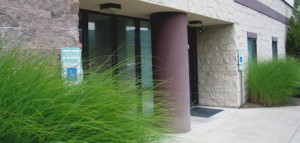 WNS (Holdings) Limited (NYSE: WNS), an international firm with global headquarters in Mumbai, India and with US headquarters in Jersey City, NJ, has announced plans to create approximately 300 inbound, customer service and sales positions over the next five years at its local offices in Hanover Township, Luzerne County.
The company leases flex-office space from Mericle Commercial Real Estate Services at 1065 Hanover Street in Hanover Industrial Estates where it employs 72 people.
WNS is a global Business Process Management (BPM) leader and the positions will serve the travel industry on behalf of several large clients.
Mericle Vice President Bob Besecker has been assisting WNS with its space needs.
"This is great news for area residents seeking employment in an office setting," said Besecker. "We are happy to be able to be able to provide the type of space WNS needs to grow in our area."
WNS offers business value to 200+ global clients by combining operational excellence with deep domain expertise in key industry verticals including Travel, Insurance, Banking and Financial Services, Manufacturing, Retail and Consumer Packaged Goods, Shipping and Logistics, Healthcare and Utilities. WNS delivers an entire spectrum of business process management services such as finance and accounting, customer care, technology solutions, research and analytics and industry specific back office and front office processes.
As of June 30, 2015, WNS had 29,672 professionals across 37 delivery centers worldwide including China, Costa Rica, India, Philippines, Poland, Romania, South Africa, Sri Lanka, United Kingdom and the United States. For more information, visit www.wns.com