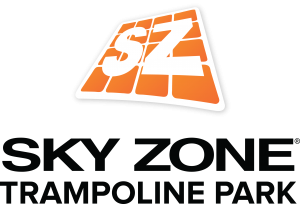 After hosting hundreds of thousands of customers since its opening in a multi-tenant flex building in CenterPoint Commerce & Trade Park East in 2014, Sky Zone Scranton has made the decision to construct its own building one mile away in CenterPoint West.
Construction has begun on Sky Zone's 24,000 square foot facility on Enterprise Way in Pittston Township. The new building is expected to have its grand opening on October 1.
Sky Zone is the world's first indoor trampoline park. Sky Zone Scranton at 525 Keystone Avenue in CenterPoint East offers open jump, a SkySlam court, SkyRobics fitness classes, Ultimate Dodgeball and the Foam Zone.
"We are grateful for the terrific response we have had from the community since we opened in September 2014 as we continue to be NEPA's premiere destination for awesome, healthy fun," said Sky Zone Scranton General Manager Jeff Bowne. "The growth we have experienced has exceeded our expectations and we are excited to move into a stand-alone building that is larger than the space we currently occupy. The location will provide great visibility, abundant parking and ease of access from the bypass, Route 315 and Interstate 81."
Bowne said the new building will allow Sky Zone Scranton to continue to provide its core offerings with two dodgeball courts, a Foam Zone, a SkySlam Court, and a large main trampoline area, but added that several new features are in the offing. "The new facility will provide ample space for us to provide exciting new jumping innovations and amenities that guests of all ages will enjoy," Bowne said. "While we don't want to let out too many surprises, we will be outfitting the new building with an ultra violet lighting system to allow for glow jumping".
Bowne said some new jobs will be created because of the project. "We are proud to employ approximately 70 folks from the area and we will be holding a job fair closer to our opening as we will be increasing our workforce so we can continue to provide a fantastic guest experience," he said.
Mericle Commercial Real Estate Services developed and owns the flex building at 525 Keystone Avenue and is constructing Sky Zone's new building in CenterPoint West. Mericle President Rob Mericle congratulated Sky Zone on its decision to stay within CenterPoint.  
"Sky Zone has enjoyed tremendous success in CenterPoint and has become one of Northeastern Pennsylvania's preeminent family entertainment venues," Mericle said. "We're thrilled that Sky Zone has determined that CenterPoint is the best place to grow its business."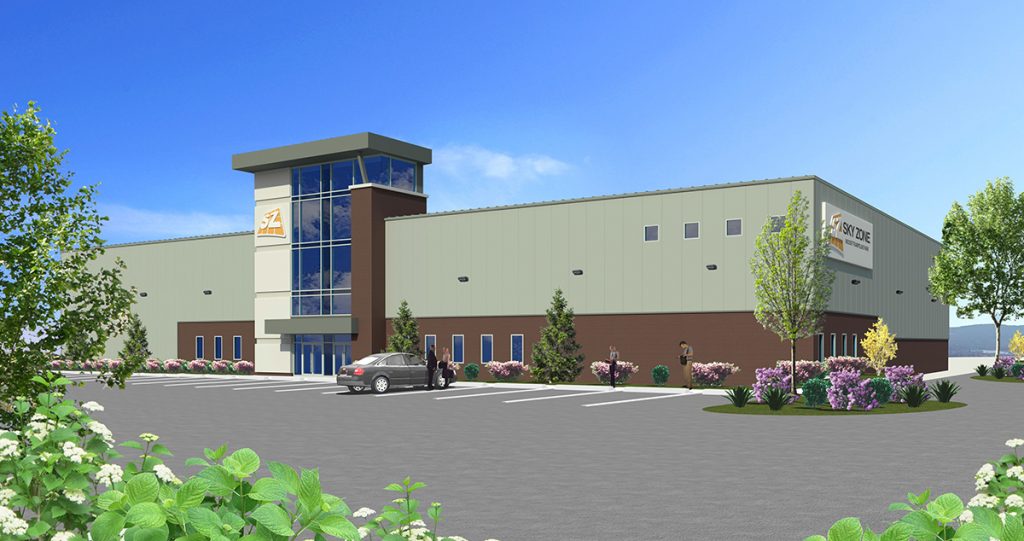 Mericle added that the visibility of the site chosen by Sky Zone should boost the company's marketing efforts. "The site for Sky Zone's building hugs Interstate 81," he said. "Tens of thousands of vehicles pass the site every day. The new building will really stand out."
"This is great news," said Michelle Mikitish, executive vice president of the Greater Pittston Chamber of Commerce. "Sky Zone has been a wonderful addition to the region's quality of life and we are very happy that the company has chosen to expand in Pittston Township."
Mikitish added that Greater Pittston, specifically CenterPoint Commerce & Trade Park, has become a preferred I-81 corridor location for a diverse array of companies. "From manufacturers, to distribution centers, to healthcare providers, to entertainment venues, more and more businesses have determined that CenterPoint is the place to be," she said.
Sky Zone was named "America's Most Promising Companies List" in Forbes for 2015, 2014, 2013, #2 on Franchise Times's list of "Smartest-growing Brands" for 2015, and #15 of 100 in LA Business Journal's "Fastest-growing Private Companies" for 2014.
Sky Zone is the creation of entrepreneur Rick Platt, who originally intended for the trampoline courts to be used as part of a new sport with professional athletes. In 2004, Platt spent $2 million to build a 17,000-square-foot trampoline arena in Las Vegas (then known as SkyMania Fun Center) and to hire athletes for the sport, which would have included rotating hoops and mid-air acrobatics.
Sky Zone, as a sport, failed. However, local skateboarders soon showed an interest in playing in the arena. Rick charged $8 per person and Sky Zone Indoor Trampoline Park— the world's first all-trampoline, walled, playing courts, designed by top engineers, welders, and carpenters— was born.